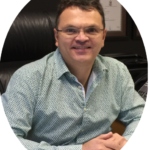 Dr Carl Swanepoel
Ear, Nose, Throat and Voice Specialist
Dr. Carl Swanepoel qualified as an Ear, Nose and Throat Specialist from the University of Pretoria at the end of 1998 and started his professional career in private practice in Secunda in 1999. He left Secunda at the end of 2004 to establish an ENT practice in Pretoria at the Life Groenkloof Hospital. Apart from having a general ENT practice, he has a special interest in patients with voice and dizziness problems. He has attended several international courses, workshops and visited a few hospitals to gain more knowledge on voice problems. He has soon realized that patients with voice problems need a professional voice team approach and has initialized the voice clinic.
His practice is currently located at the Cintocare Hospital in the Menlyn main precinct, which specializes in Head and Neck, Vascular and Spinal conditions.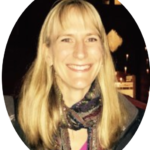 Ms Giselle Maartens
Speech-Language Pathologist and Audiologist
I am a Speech-Language Pathologist and Audiologist with a special interest in the production of voice. The absence of voice or a voice that is hoarse and breathy or that tires easily presents communication challenges to both the speaker and listener. I qualified in 2002 with a degree in Communication Pathology from the University of Pretoria. During the year 2005 I completed my community service at Dr George Mukhari Hospital. From 2006 I worked in a private practice with a case load that consisted predominantly of audiology and voice therapy. I am registered with the Health Professions Council of South Africa and am a member of SASHLA (South African Speech-Hearing-Language Association). Since 2012 I have been in private practice focusing on voice therapy. Continued professional training is vital and ensured by attendance of local and international workshops, seminars and congresses. A background in music and singing contributes to an additional interest in the challenges of professional voice production and singing. I am privileged to be associated with a professional team of which every member has a specific interest in the production of voice, the organic and functional causes of poor/inadequate voice production, and its treatment and improvement.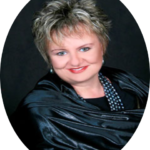 Ms Deirdré Blignaut-Rautenbach
Deirdré Blignaut-Rautenbach (soprano) is part of the core team of the Pretoria Voice Clinic. She obtains a BA (Languages) cum laude at the North-West University, a licentiate in singing cum laude at Unisa, as well as the degree MMus (Performing Art) cum laude at the University of Pretoria where she is supervisor for post-graduate students. She specialises in vocal pedagogy and lectures Voice Method and Practical Singing at UP and teaches singing at various prominent schools in Pretoria. In her private studio she works with children and adults in various singing genres and also provides voice rehabilitation for referred patients. She is a well-known opera, oratorio and especially a concert singer in South Africa, as well as founding member of the opera company Sempre Opera. She regularly attends international conferences and symposiums, where she presents papers and performs.